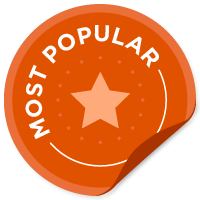 Transcend 365 miniCPAP™
The World's Lightest Integrated CPAP + Heated Humidifier.
The all new Transcend 365 miniCPAP. Try it risk-free!*
Available in the following models: Transcend 365 miniCPAP™ Auto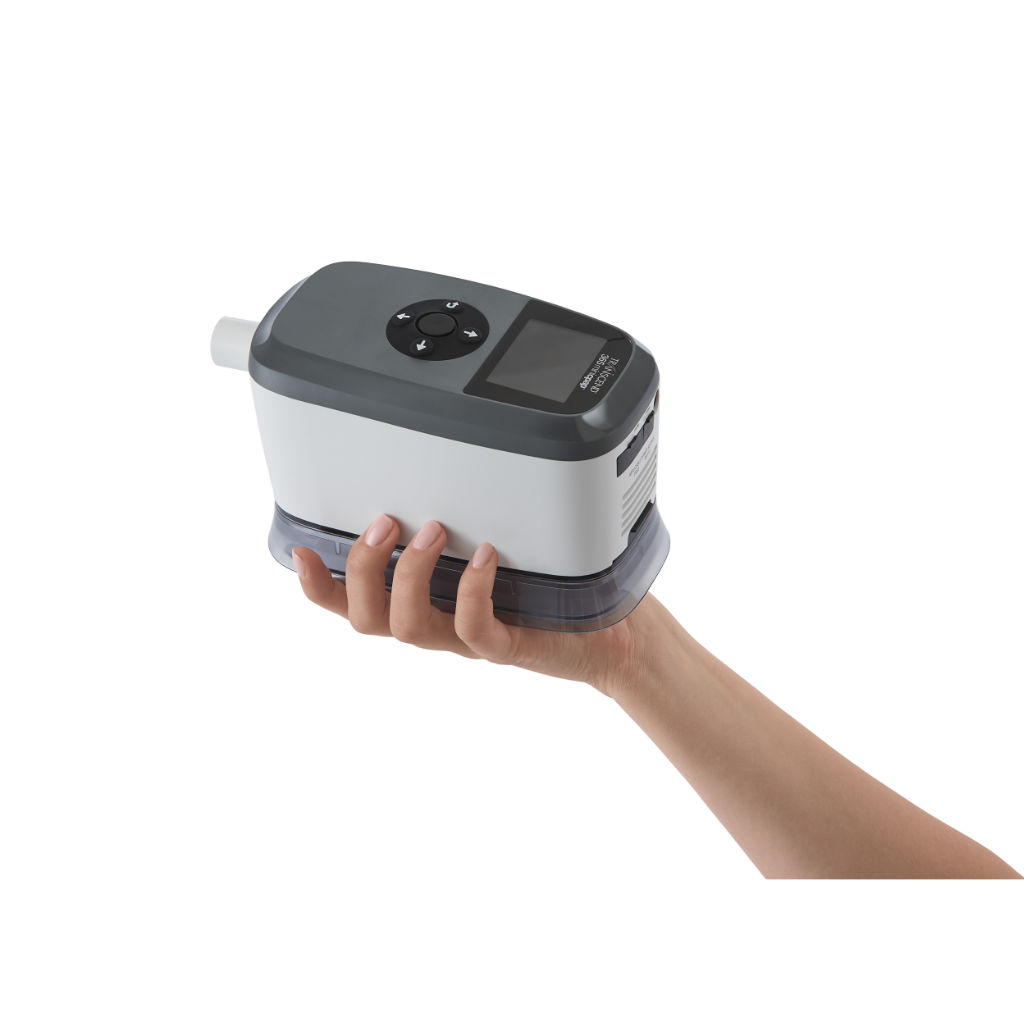 The world's only battery-powered portable CPAP and built-in heated humidifier.
All the comfort of a standard CPAP and heated humidifier in a package that's about half the size.

The world's lightest CPAP and heated humidifier

Quiet at less than 30 dBA

Smart Power™ management for battery-powered CPAP and heated humidification with optional battery

Efficient Smart Humidifier™ requires less water and energy

Ramp and EZEX pressure relief features make it more comfortable to fall asleep

FAA approved for in-flight use

Includes a free padded travel bag and international cord kit (a $50 value)

Use any mask or tube with a standard 22mm connector

Risk-free 60-day Trial
Full-Sized Features In A Travel-Size CPAP
Transcend 365 miniCPAP™ takes portable CPAP to a new dimension by introducing an incredibly small, truly portable, and completely unique CPAP and heated humidifier system. We set the standard in travel CPAP therapy and now we're raising the bar even higher. You can enjoy all the features and benefits of the CPAP you've come to rely on at home in a package that's about half the size and is perfect for traveling. Smart.
Buy Now
"
An ideal fit for travel…and even to use all the time at home.
"
The Only CPAP + Humidifier Of Its Kind
The 365 miniCPAP™ is the first and only CPAP system to use patented Capillary Force Vaporizer™ (CFV) technology. This Smart Humidifier detects your breathing to deliver warm, moist air only when you inhale so you get the comfort you need when you need it. This intelligent humidification system makes the Transcend 365 miniCPAP™ much smaller and lighter than other CPAP/humidifier systems. It uses about half the water of a standard heated humidifier and much less energy. This small, lightweight package delivers full humidification almost instantaneously and can even operate on P10 battery power!
Battery-Powered CPAP AND Humidification
Experience the comfort of heated humidification every night, everywhere. Thanks to smart, patented power management technology, the small but powerful P10 CPAP battery can power the Transcend 365 miniCPAP™ AND heated humidifier so you can sleep comfortably anywhere.* Make the most of your mini CPAP system with a P10 portable CPAP battery.
*Battery operation time and humidification level may vary based upon humidification level, therapy pressure, breath rate, tidal volume, leak and altitude.
New Color LCD Screen
You can now view your compliance data and settings on your 365 miniCPAP™ device with the beautiful color LCD screen.
Large, Tactile Buttons
So you can easily navigate menu screens and turn on you CPAP therapy in the dark.
Easy Data Management
Transcend 365 miniCPAP™ stores your compliance data internally. You can easily view last night's report on the large, color LCD screen, or download a more detailed report with the Transcend Desktop Software.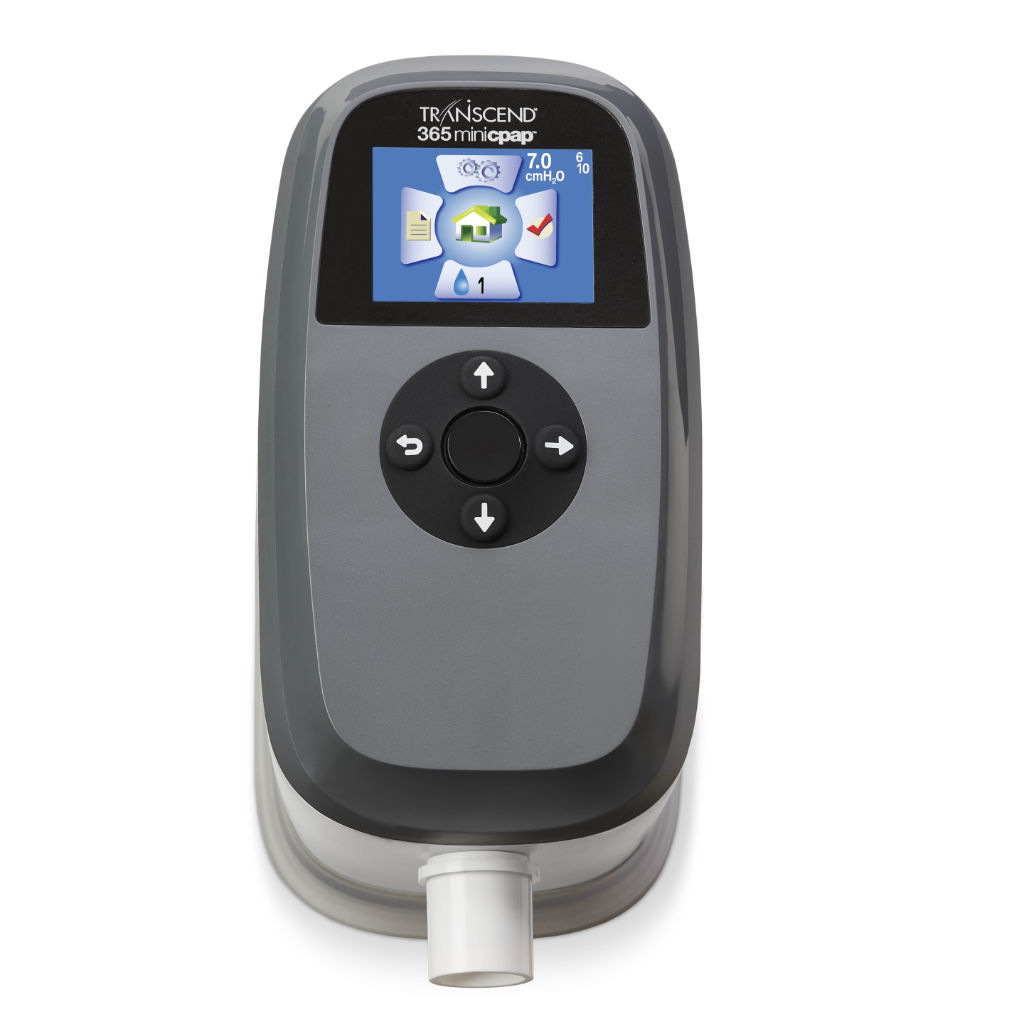 Perfectly Stacked
Thoughtful design allows you to neatly stack the P10 Battery under the CPAP and humidifier for a minimal profile on the nightstand.
Transcend 365 miniCPAP™ Specifications
Transcend 365 miniCPAP™
Therapy Mode
Auto/ Fixed Pressure
EZEX Pressure Relief
YES
Dimensions (in)
7.8 x 3.8 x 4.5
Weight (lbs)
1.7
Sound Pressure Level (dBA)
<30
Operating pressure
(cmH2O)
4-20
Ramp (0-45 min),
adjustable
YES
Auto altitude adjustment
(up to 8,000 ft)
YES
Power Supply Input 100-240VAC,
50-60Hz, Power Supply Output 20VDC, 3.25 Amp
YES
AHI & Leak detect
YES
Compliance data
YES
TranSync Cloud compliance
YES
Capillary Force Vaporizer™ (CFV) is a trademark of Vapore, LLC and is protected by the following patents: 6634864, 7431570, 7920777, 8201752, and 792644.
Sound Pressure Level measured per ISO 4871:1996 and ISO 3744:2010.
Risk-Free Trial Terms and Conditions
This offer is available for the Transcend 365 miniCPAP Auto™, and any accessories purchased on the same invoice.
This offer is limited to cash purchases only. It does not apply to Transcend products reimbursed through insurance.
Once a customer purchases a Transcend product, they must to contact Somnetics customer service within their trial period to get a Return Materials Authorization number to return the product(s). Customer service can be reached at 877-621-9626 or RMA@somnetics.com.
If a return is necessary, Somnetics will issue to the customer a Return Materials Authorization (RMA) number for return of the product. For tracking purposes, the return authorization number must be included with any returned product, written on the outside of the shipping box. If product is received without this number, Somnetics reserves the right to decline the package and it will be returned to the customer, which may void the customer's opportunity to return the products under the risk-free trial period.
Product must be received by Somnetics within 10 days of the return claim.
All products must be returned in original packaging and free from any defects for a full refund to be issued.
If returned materials are damaged or are missing parts, it will be at the sole discretion of Somnetics to issue a refund, partial or otherwise, or to return the product to the customer at the customer's expense.
Any refund to the customer will be issued within 10 business days.
This offer is available only for orders shipped within the U.S.