We'll cover three steps you should take when looking for a travel-sized mini CPAP.
2
Choosing the device that's right for you
3
Buying from a reputable dealer
Physical dimensions
Let's be honest - if your home CPAP was small enough to reasonably pack and bring with you on vacations, that's probably what you'd do. Unfortunately, it's big, bulky, heavy, not very durable, and and not really designed for the life of a frequent traveler staying in hotels, let alone camping or backpacking. Travel CPAPs are designed to be as compact as possible because when trying to fit your CPAP into a suitcase, carry-on, or backpack, every inch matters and being ultra-compact is valuable. After all, the size of your mini CPAP device could mean the difference between having to pay for a checked bag or not, and those costs could quickly add up.
Heated Humidification
Heated CPAP humidification is one of the biggest features of home CPAP devices that traditionally, travel oriented mini CPAP devices have not offered due to the increased size requirements of having a water tank and heating element, as well as increased power consumption for battery powered devices. Recently however, devices have come onto the market that offer humidification or heated humidification. One manufacturer, Transcend, has taken that a step further and launched the Transcend 365, the first ever CPAP with a integrated heated humidification that can run on battery powered devices while maintaining the small footprint and form factor people expect from a travel CPAP.
Battery Power
The most versatile travel CPAP devices allow users to use their mini CPAPs via their choice of battery power or standard outlet power, and some manufacturers offer battery packs that are designed for, and fully integrated with, their travel CPAP devices. This is perfect for times where not only electricity, but also space is at a premium, such as when camping in tents, or long airplane rides. Some users don't plan on going camping or using their device on airplanes, but battery powered devices can come in handy other times as well. Just having it as a backup can be valuable in unexpected situations such as power outages, which would otherwise make CPAP therapy impossible.
Accessory Compatibility
Some CPAP manufacturers don't only manufacture travel CPAPs but also masks, cleaning tools, hoses, and other accessories. That might sound like a good thing, but there's a catch. Some larger manufacturers make their devices only compatible with their own hoses and masks, which they then sell at much higher prices. Customers are then forced to pay extra for new hoses and masks, even though they might rather keep the ones they already have. Make sure to buy your travel CPAP device from a manufacturer that doesn't use proprietary mask and hose connections.
Sound Level
What's the point of a travel CPAP device that's so loud you can't sleep next to it? Be sure to do your research on noise levels to ensure the noise produced by the travel CPAPs you're considering won't disrupt your (or your loved ones') ability to sleep.
Choosing the Right Device For You
Transcend 3 miniCPAP
CPAP Designed for Travelers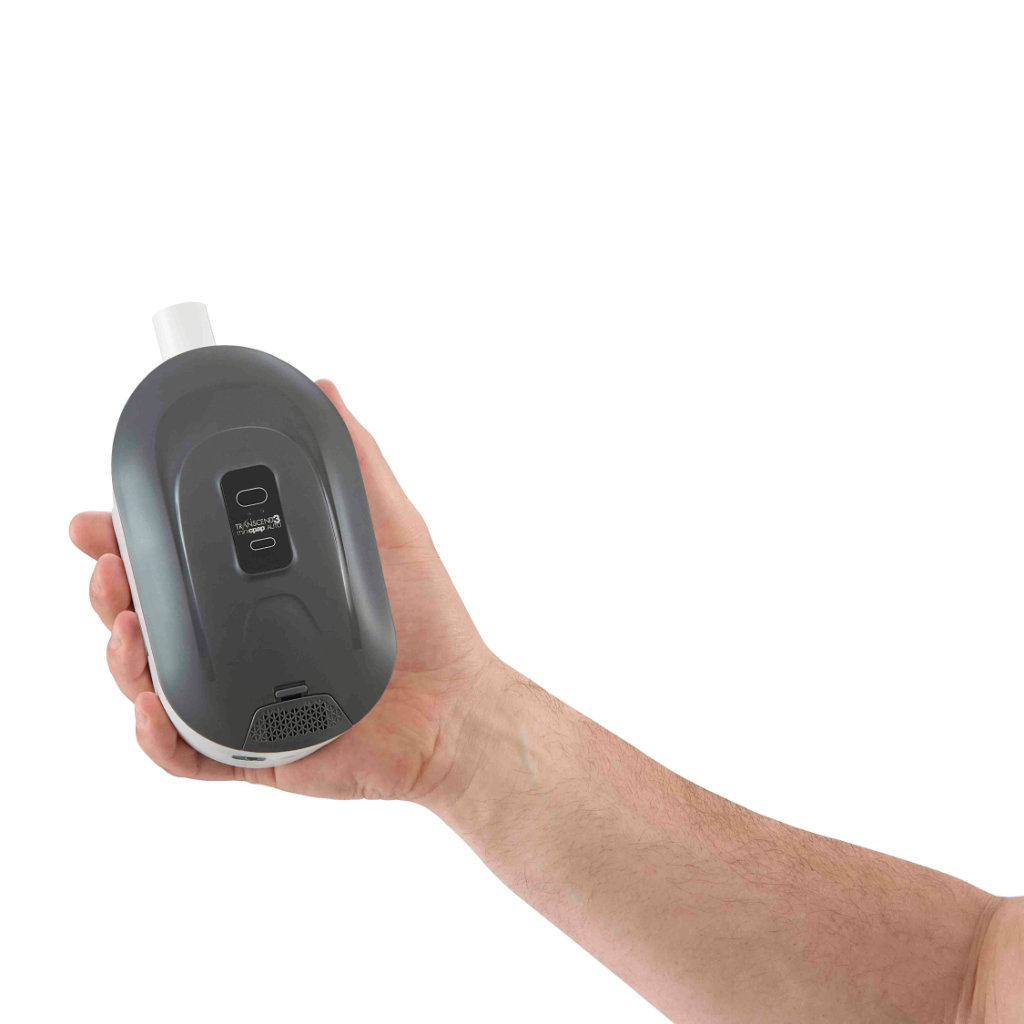 Try it risk-free!
Durably built for travel
Small, lightweight and portable
More power accessory options than any other CPAP
3-year warranty + optional extended warranty
FAA approved for inflight use
Transcend 365 miniCPAP
CPAP for Home and On The Go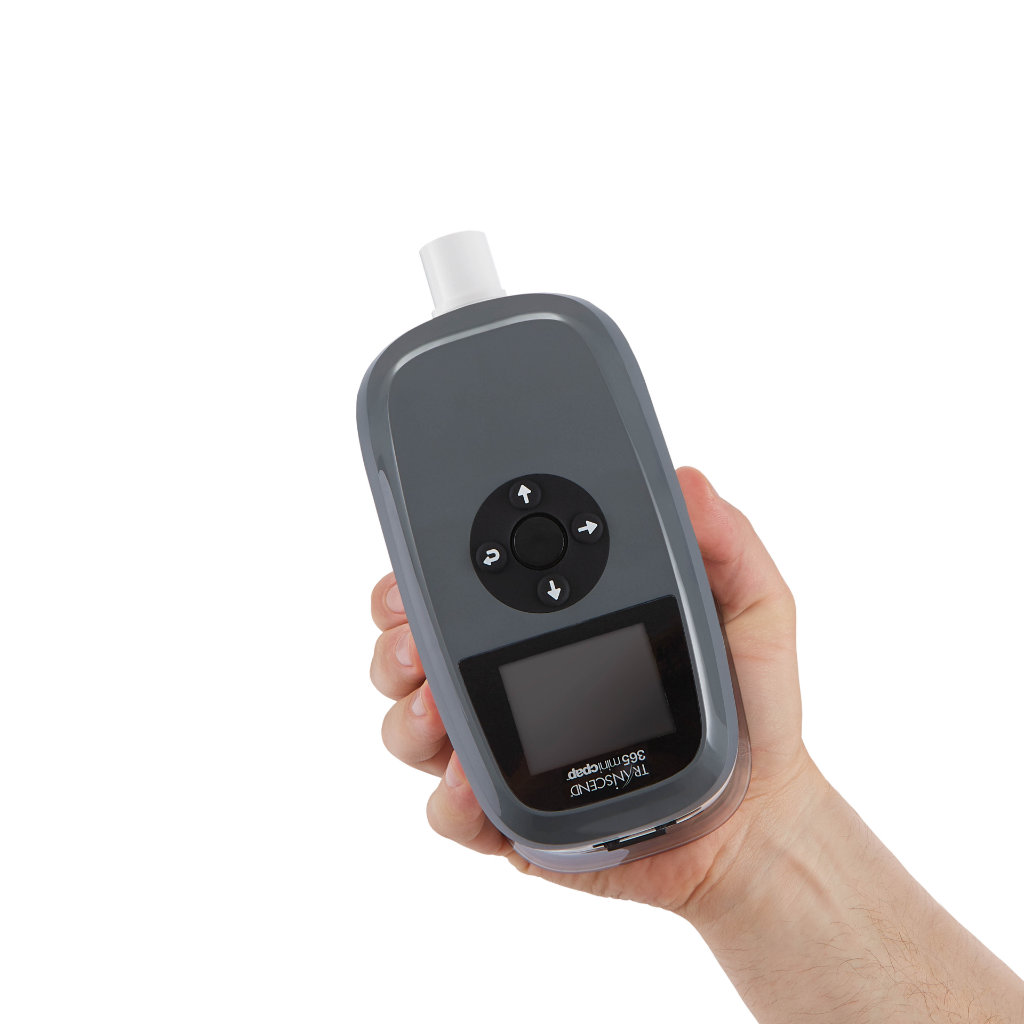 Try it risk-free!
Durably built for travel
Small, lightweight and portable
The world's only travel sized CPAP + integrated heated humidifier that can be powered by a battery
2-year warranty
FAA approved for inflight use
Full-sized features in a travel sized CPAP
Integrated heated humidification using patented Capillary Force Vaporizer™ technology to provide the comfort of heated humidification from the first breath
User-friendly display & on-screen compliance data
Responsive Smart Humidifier™ delivers instant humidification on inhalation and preserves water & power on exhalation, eliminating rainout
Buying From a Reputable Dealer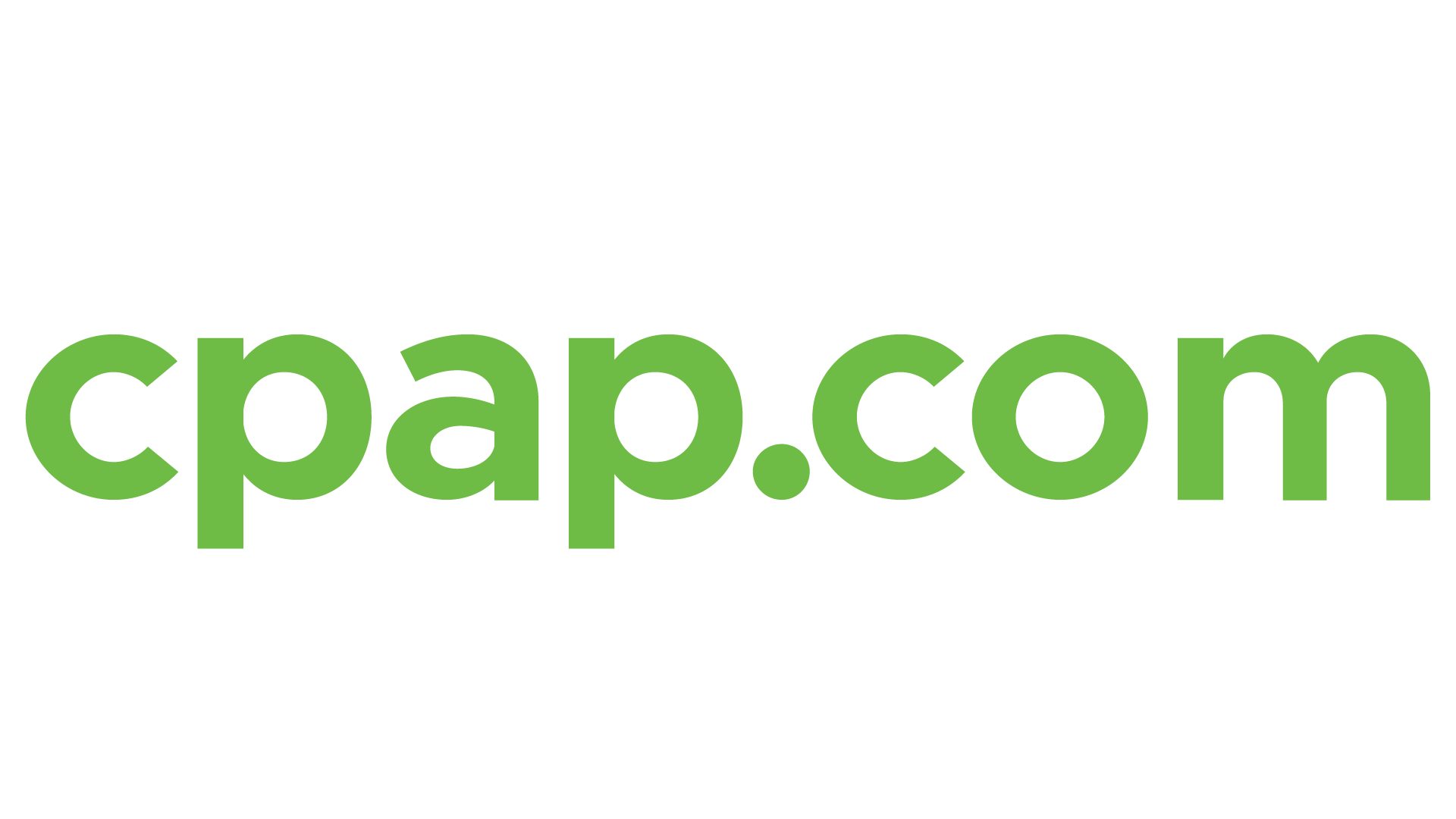 Free Trial
Online Ordering
Free Shipping
CPAP.com is a family owned and operated business dedicated to providing affordable Sleep Apnea equipment to those who need sleep therapy. CPAP.com was formally established in 1999, and since then, has grown leaps and bounds. CPAP.com is proud to have dynamic, caring staff, and the products and services they are able to offer their customers.


Free Trial
Online Ordering
Free Shipping
ApriaDirect is a state-of-the-art retail eCommerce business of Apria Healthcare, one of the nation's largest home medical equipment and services providers. The online store offers a carefully selected portfolio of the world's finest home medical products including CPAP and respiratory products. ApriaDirect provides a premium shopping experience with the world's finest products, at highly competitive prices, every day.

Free Trial
Online Ordering
Free Shipping
1800CPAP is a Direct-to-Consumer CPAP store that offers cost effective options for purchasing your CPAP machines,CPAP masks,and CPAP supplies shipped direct to you. They offer a wide selection of the newest Transcend CPAP products on the market; all backed by manufacturer warranty. They have anchored our staff with registered sleep technologists, respiratory therapists, board certified sleep physician and our dedicated, highly trained customer service agents.


Free Trial
Online Ordering
Free Shipping
Lowest Price Guaranteed
Easy Financing
CPAP Direct was founded by Daniel Root, M.D. to bring affordable products to patients to treat their sleep problems and to understand their sleep better. He is a Board Certified Sleep Physician at Oregon Sleep Associates in Portland, Oregon, and has been practicing Sleep Medicine in Oregon since 1998. At CPAP Direct our mission is to bring you the newest and best selection of CPAP machines, masks and equipment on the market. We strive to deliver you the best products available for sleep issues at the most cost effective prices, not limited by insurance barriers.

Free Trial
Online Ordering
Free Shipping
Lowest Price Guaranteed
Easy Financing
We know that there are many places to buy the Sleep Therapy, Asthma and Oxygen products you need. That's why we strive every day to make your experience with DirectHomeMedical -- our staff, our site, and our products -- a positive one.
-OR-
Purchase Directly from The Manufacturer


Free Trial
Online Ordering
Free Shipping
Transcend was the first in the world to design a rugged, portable CPAP weighing less than one pound with lightweight portable batteries and power accessories. First in the world and the only CPAP to use patented Capillary Force Vaporizer™ (CFV) technology to deliver heated humidification in the world's smallest heated humidifier for CPAP. First in the world to develop a CPAP and heated humidifier system designed to run on a portable battery. Transcend breaks the boundaries of convention to deliver something better. We're leading the portable CPAP therapy market to deliver sleep solutions that enhance your life.