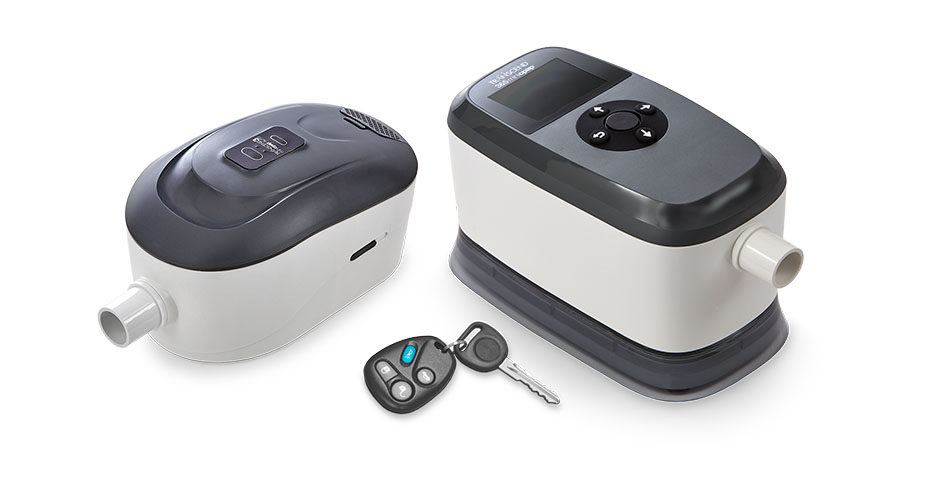 Thank you for your interest!
Click below to download your free Transcend miniCPAP Info Kit

Take an additional 10% Off: Enjoy a sitewide 10% discount off the lowest price on your next purchase! Use code: INFOKIT10 at checkout.

Our CPAP's Check All the Important Boxes
Compact Size
When trying to fit your CPAP into a suitcase, carry-on or backpack, every inch matters. The size of your CPAP device could mean the difference between having to pay for a checked bag or not. Travel CPAPs are designed to be as compact and durable as possible so that you can travel with ease.
Built-In Heated Humidification
Until recently, heated humidification (one of the biggest features of home CPAP devices) has not been offered for travel CPAPs due to size requirements and increased power consumption for battery powered devices. Transcend offers the first ever CPAP with an integrated heated humidifier that can run on battery.
Battery Power
Tent camping, long airplane rides, and emergency power outages -- all are times when battery power is valuable for CPAP users. The most versatile travel CPAP devices offer optional battery power, and some manufacturers offer battery packs that are designed for and fully integrated with their travel CPAP devices.
Accessory Compatibility
Masks, hoses and other accessories are key to making CPAP therapy both effective and comfortable. Make sure to buy your travel CPAP device from a manufacturer that doesn't use proprietary mask and hose connections. Customers may be forced to pay extra for new hoses and masks, even though they might rather keep the ones they already have.
Sound Level
What's the point of a travel CPAP device that's so loud you can't sleep next to it? Be sure to do your research on noise levels to ensure the noise produced by the travel CPAPs you're considering won't disrupt your (or your loved ones') ability to sleep.
Flexible Payment Options
Pay now or pay later its up to you. We offer PayPal and 3 month no interest financing payment plans so that you can get your device and start improving your sleep right away.
60 Night Risk-Free Trial
If the features have not completely sold you, we offer a 60 night trial to allow you the opportunity to fall in love with our device. If for any reason you are not satisfied, you can return it for a full refund.
Choosing the Right CPAP For You
Transcend 3
Dream Big. Travel Light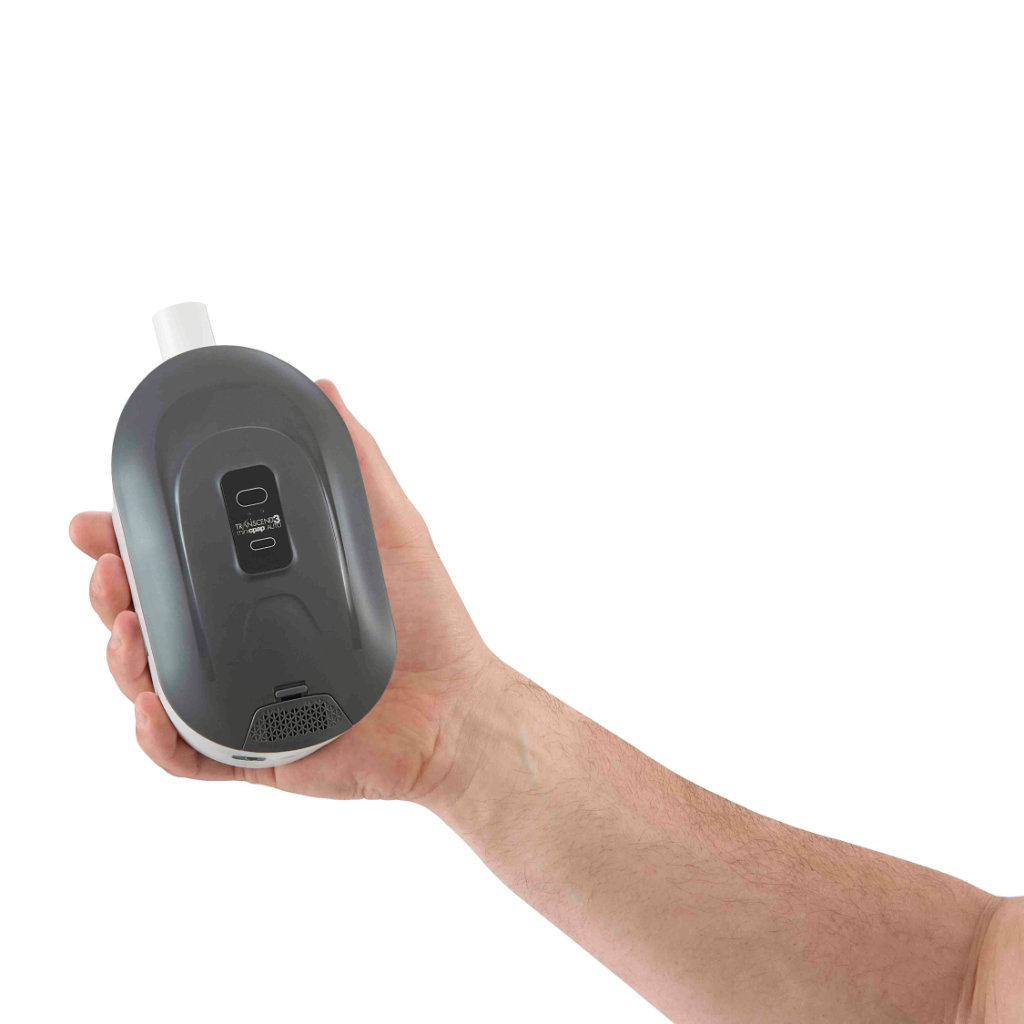 Durably built for travel
Small, lightweight and portable
More power accessory options than any other CPAP including a battery option and solar power
3-year warranty
FAA approved for inflight use
Quiet as a whisper
Compatible with any CPAP mask and hose
Try it risk-free!
Transcend 365
Heated Humidification On The Go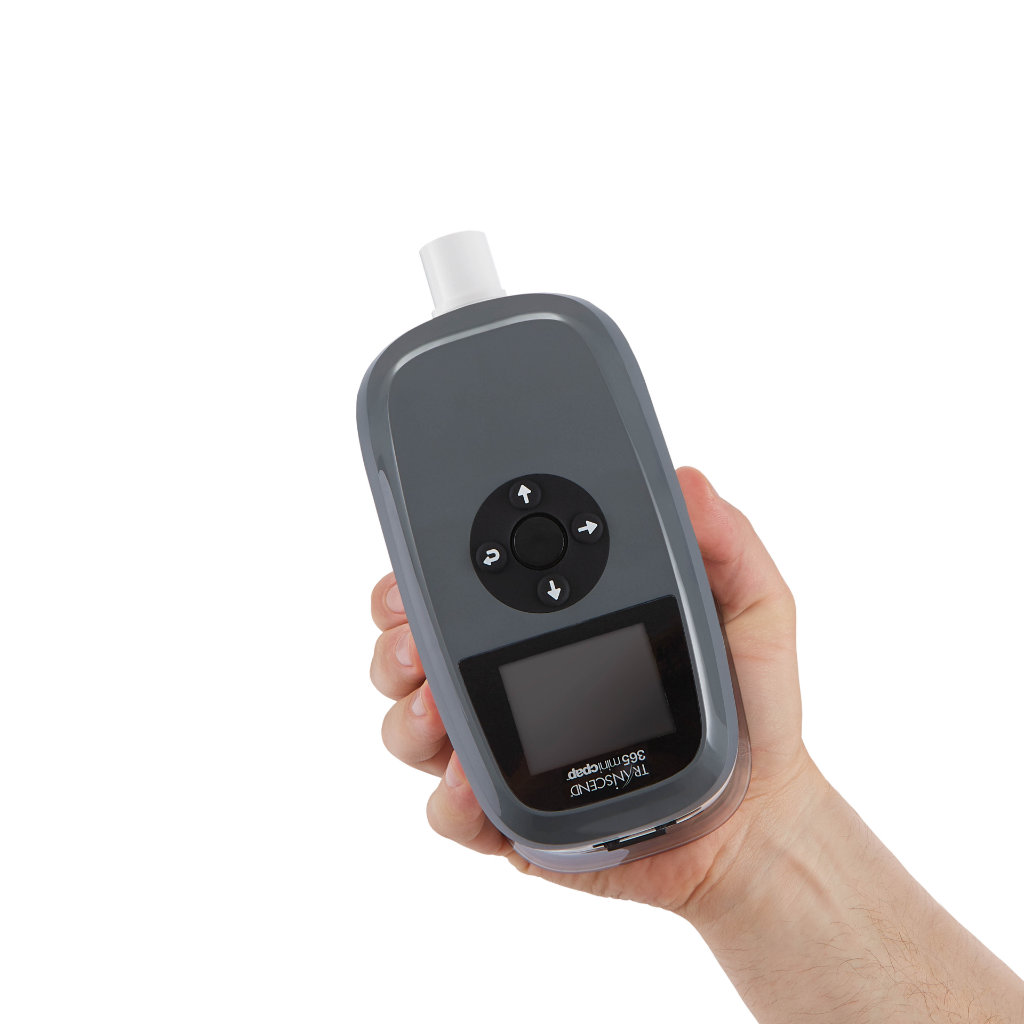 Durably built for portability and perfect for everyday home usage
Small, lightweight and portable
The world's only travel sized CPAP + built-in heated humidifier that can be powered by a battery
2-year warranty
FAA approved for inflight use
Compatible with any CPAP mask and hose
Quiet as a whisper
User-friendly display & on-screen compliance data
Try it risk-free!
I was watching TV and called the phone number to learn about the Transcend miniCPAP. I was fortunate to speak with Tina who was very helpful. She was knowledgeable... read more

Janet Capolino
9/21/2020

I think the Mini 3 is a big improvement over the (also very good) Mini 2. It stays put thanks to the rubberized flat bottom. No more sliding around... read more

Dr Frank Means
10/21/2020

As I now travel frequently in Canada with an RV --and that often without shorepower-- and as draining the RV's coach batteries using my old Transcend became a problem (too... read more

Wim Borsboom
11/13/2020


Free Trial
Online Ordering
Free Shipping
Our Mission:
Transcend was the first in the world to design a rugged, portable CPAP weighing less than one pound with lightweight portable batteries and power accessories. First in the world and the only CPAP to use patented Capillary Force Vaporizer™ (CFV) technology to deliver heated humidification in the world's smallest heated humidifier for CPAP. First in the world to develop a CPAP and heated humidifier system designed to run on a portable battery. Transcend breaks the boundaries of convention to deliver something better. We're leading the portable CPAP therapy market to deliver sleep solutions that enhance your life.